Helpful Hounds was started to help with the growing demand of, mainly, young people who, with their families, would greatly benefit from having an Assistance Dog.
Helpful Hounds is dedicated to training Assistance Dogs for:
Young People who are Physically Disabled, have Autism, Down's Syndrome, PTSD, or other emotional issues.
Where appropriate we will additionally train an Assistance Dog to perform an alert function, whether that be for medical conditions or to help with hearing issues.
Schools that are Special Needs or have Special Needs Departments or Students.
Adults that are living with similar conditions and are having difficulty in replacing an existing dog or applying for their first dog elsewhere.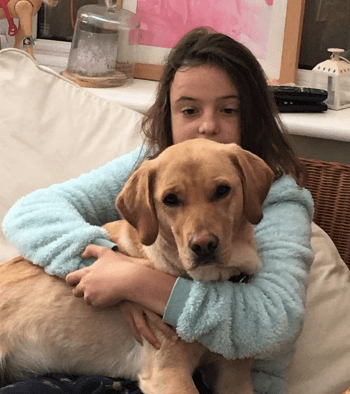 Our experienced Training Team use force free, positive, and kind training methods in order create a strong bond for future partnerships, which, in turn, will be life changing for the young people and their families.
We provide the following three areas of support for our Families, Adults and Schools (Including Colleges and other Educational Establishments):
Owner Trained Assistance Dogs
Charity Trained Assistance Dogs
School Based Assistance Dogs
We train the dogs to a very high standard. All of our Helpful Hounds have the same basic training, including qualification for our Foundation Certificate and then the Kennel Club (or equivalent) Bronze, Silver and Gold Good Citizen Certificates. Then the specialist training will be based on the specific needs of the individual, family or school the Helpful Hound will be working with.