Supporting Helpful Hounds
Helpful hounds are working assistance dogs mainly for young people with special needs. Every day they're working they're supporting their human partner with daily tasks and therapies.
Disabilities or conditions like Autism, Down's syndrome, PTSD or other serious emotional issues can severely limit one's ability to connect and work with other humans.
A trained assistance dog provides the ability to connect more effectively with others socially, educationally and/or in a working environment.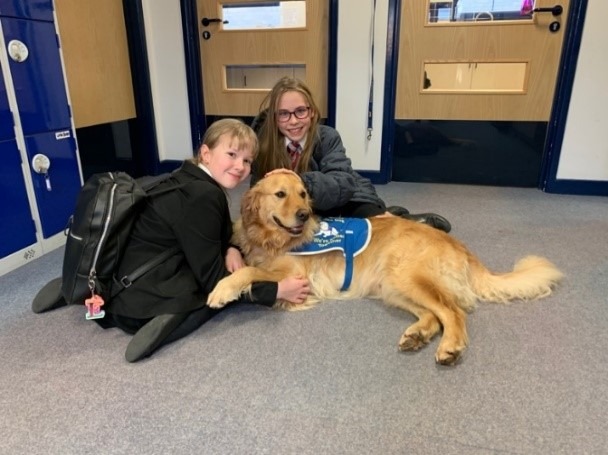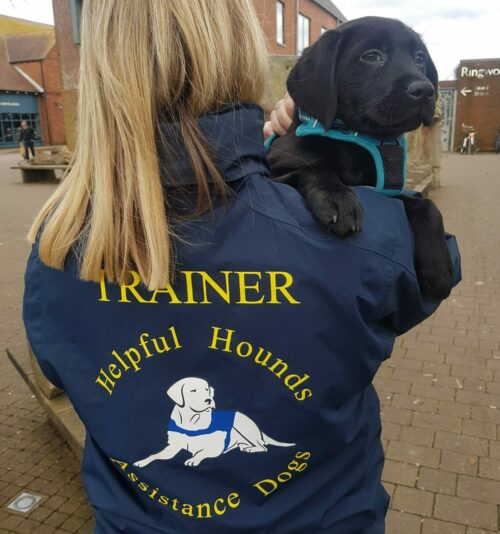 WHY HELPFUL HOUNDS NEEDS YOUR SUPPORT
Training an assistance dog takes around 2 to 2. 5 years to accomplish and can cost up to £15,000.
However, that allows the dog to help its human partner for around 8-10 years.
Involving the family of a human partner in the dog training process can build a much stronger bond with the dog earlier and bring additional benefits to the relationship even before the conclusion of the training process.
Peter Rufus, Trustee and Volunteer CEO
What do Helpful Hounds Do?
Via Basic And Specialist Dog Training:
Ella & Ziggy
My daughter Ella has autism, ADHD and recently been diagnosed with Tourette's syndrome which massively impacted on Ella's quality of life. She was unable to attend school, her anxiety levels were so high that she could rarely leave the house and when she did her tics were so bad she was using a wheelchair.
Ella is able to walk with Ziggy, concentrating on the training focuses Ella's mind and knowing Ziggy is there with her keeps Ella's anxiety levels down. She is so much calmer and ticcing less when with Ziggy. She has walked around shops, sat in cafes and been to parks, all things that I wasn't sure would happen again.
Ziggy has given Ella a reason to get out of bed, previously Ella didn't see the point in living, she now wakes up excited to see Ziggy. He has given Ella hope for a more positive future, we have even gone out as a family!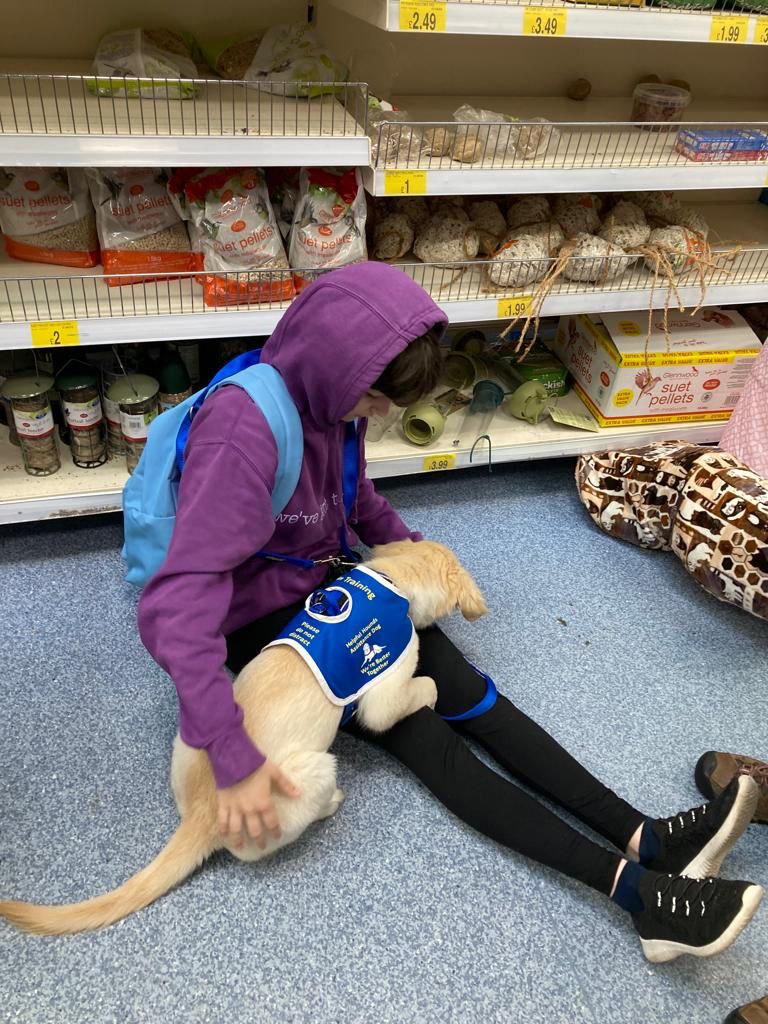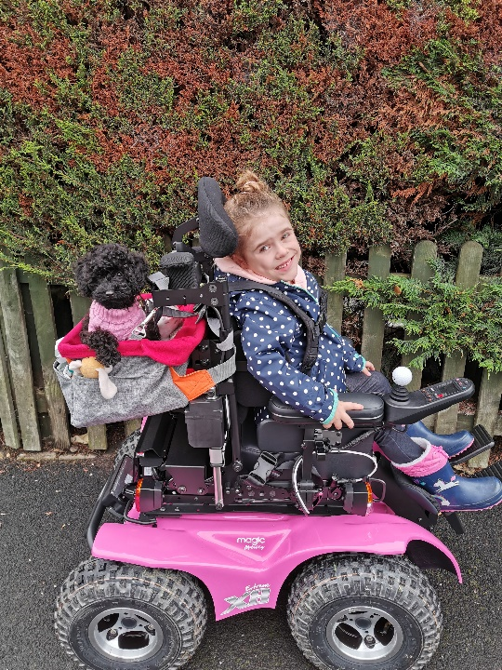 Carmela & Tinker
Carmela has a progressive muscle wasting disease called LMNA Congenital Muscular. The nature of this disease and regular hospital appointments causes anxiety and sadness. There is a great need for emotional and independence support. 
Carmela's Toy Poodle puppy, 'Tinker', joined the Pet to Assistance Dog programme. Already, Tinker has helped Carmela focus more on Tinker and less on her disease. Tinker comforts Carmela when she is feeling lonely or poorly. She, sits with Carmela, watching TV, and goes on adventures in her wheelchair. Tinker also provides l support during difficult and emotional changes in Carmela's disease. 
As a long-term benefit having Tinker, she can provide independence for Carmela by picking up dropped items, fetching items from other rooms, open doors at home and alerting parents at night if Carmela is in difficulty. 
Become a supporter today
The biggest help you can provide people like Ella & Carmela is by donating!
All donations go directly to making a difference for our cause and ensure more people can get the assistance they so badly need.