Charity Trained Assistance Dogs
 Charity Trained Assistance Dogs
Helpful Hounds purchases and trains a small number of its own specially selected puppies in order to help change a young person's life and help them achieve their full potential.
We are very careful in selection of the Breeder and then the puppy within the litter. These dogs are trained from eight weeks old until they are ready for Partnering (BUT still have lots of cuddles and puppy time). By this time, we will have identified the specific tasks that will be of most value to the Partner.
At this stage, it will be time for training with the Partner and Assistance Dog over a period of weeks to help develop the bond but, importantly for the Partner (and Family) to understand the Cues (Commands) as well as adapting to having a working dog as opposed to a pet.
Each dog will learn at a different speed, just like humans and it could be between eighteen months and two and a half years, before being placed with a Young Person, a School or an Adult. This illustrates, perhaps, why it takes so long to wait for a fully trained dog.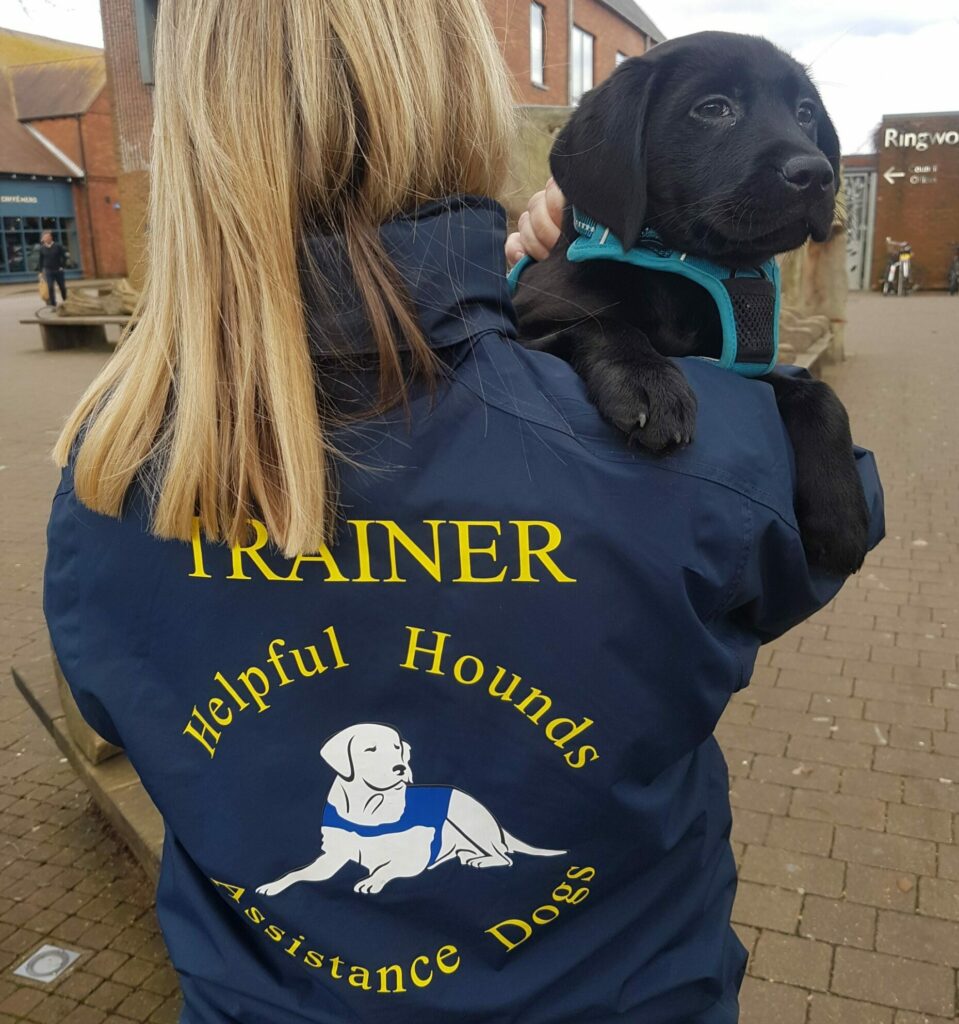 CHARITY TRAINED ELIGIBILITY
To process your application for a Helpful Hound, please see the following criteria.  
Criteria to consider:
Do you live in our catchment area?
Have a medical diagnosis of the disability or be in the process of getting the medical diagnosis.
Be between the ages of 5 years-25 years old.
Have a secure back garden.
Be able to exercise the dog regularly
Allow the dog, once it is placed with your family, to have a minimum of two hours of downtime where the dog is not working.
If you feel that you meet the criteria, then please fill in the form below.
We look forward to hearing from you soon!.
Please be aware that, like most Charities, the waiting list might be long.