Supporters, Suppliers and Charity Partners
Supporters, Suppliers and Charity Partners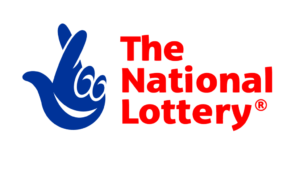 A big thank you to The National Lottery Emergency Fund for their support during 2020.

Another big thank you for supporting our development through our overhead requirement.

The support and help from the staff at Aviva Community Fund has been appreciated very much as has the donations pledged by their Staff.

We were absolutely delighted and so grateful to receive a £10,000 donation from The Talbot Village Trust at a time when we needed support during the Coronavirus period. A major need was to be able to make training videos, so that we could continue working with our Families and Schools during this period to give both the Assistance Dogs under training and the families dealing with Autism, Down's Syndrome and Physical Disablement the best support we could, given the unusual circumstances. However, these videos will also add value for the future and will be part of our ongoing training programme.
"Talbot Village Trust was established over 150 years ago by the Talbot sisters, Georgina and Mary Anne Talbot. Inspired by the poverty of the area at the time, Georgina purchased land to provide farming for employment and housing, and a school for use by local people. Thanks to the sisters' philanthropic approach and a careful investment programme, the Trust is now one of Dorset's principal benefactors, donating millions of pounds of crucial financial support back into the local community. In 2018 and 2019, Talbot Village Trust made grants of over £2 million to organisations across Christchurch, Bournemouth, Poole, East Dorset and the Isle of Purbeck, and the COVID-19 Support Fund made 1.1m of grants to help local organisations through the coronavirus crisis."

Many thanks for providing the opportunity to conduct regular collections
Cascades Shopping Centre is an enclosed shopping centre in the city centre of Portsmouth on the South Coast of England. It has a wide range of High Street retailers, and its own multi-storey car park connecting straight into the malls by lifts and stairs

Our thanks for help in printing our leaflets and identity badges.
LA Digital are digital and lithographic printers with over sixty years of combined experience in printing services. We are able to deliver printing solutions to suit any requirements and to any location from our base in Poole, Dorset.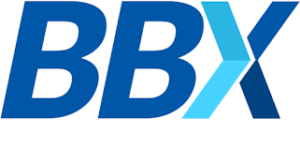 The Staff and members of BBX for their support and active influence in funding this website.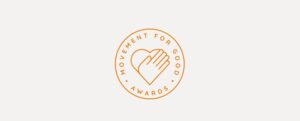 Our thanks to Ecclesiastical Insurance and their Movement for Good Fund for their support and available advice.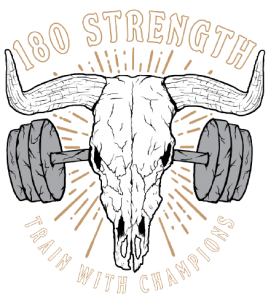 Thank you for your support during 2019 and 2020.
180 Strength has a friendly, community spirit, and we see strength and fitness as a path to a fuller healthier life. Our coaches together with our training and nutrition programs balance expertise, empathy, and tough love to empower members and improve whole body health and sporting performance.

Thank you for your support and donation.
Prevent Pest Control Southern is a friendly, family run company, and we are glad to assist you with any of your pest problems. We take pride in our professional and discreet service as we strongly believe in a professional approach, not only in delivering a service but also in building relationships with our customers.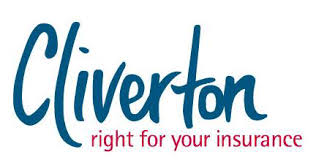 Cliverton provide the "Working Dog" liability insurance for those of our Helpful Hounds that undertake Therapy Work on School or other Business Premises, whilst they are outside of the custody and control of our own Staff and Trainers. The full terms and conditions can be obtained from Helpful Hounds or the Specialists at Cliverton.
Backed by a Lifetime of Experience
Cliverton was founded over 50 years ago and in 2003 was incorporated into the Lycetts group, whilst maintaining its separate identity. With a working lifetime of experience in providing specialist insurance cover to animal-related trades, rural and equestrian businesses, farms and smallholdings, our knowledge is used to maintain our market-leading position.
Most of our staff either work with or own animals, so you can be sure that the person you speak to will understand your business insurance requirements and guide you through the most appropriate product.
A Chartered Insurance Broker since 2016 awarded for demonstrating commitment to professionalism by recognising and reinforcing standards of knowledge, capability and ethical practice, in 2018 Cliverton were awarded the "Schemes Broker of the Year" award.
PARLEY CROSS VETERINARY PRACTICE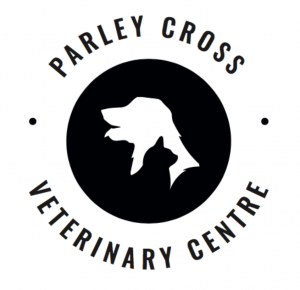 Our Vet that has looked after our own puppies and dogs since we started
A new modern practice, providing routine and emergency care and surgery, with the benefits of free parking, competitive pricing and a highly experienced Veterinary Surgeon.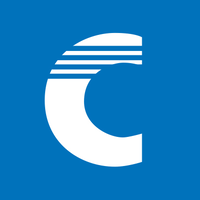 Suppliers of our Dog Coats.
Colan has been manufacturing High Visibility, Reflective and Identification Products since 1981.

Who provide the courses, qualification and inspiration for our Trainers and the way Helpful Hounds train our dogs.
TREVOR DAVIS INDEPENDANT INSURANCE CONSULTANT

www.charityinsure.co.uk
Arranging our liability, professional indemnity, legal expenses and Trustees Insurance.
Specialist Insurance Service for Charities and the Voluntary Sector. Providing, independent advice and guidance.

Suppliers of our dog food for puppies and older dogs.
At Millies Wolfheart our ultimate objective is to provide a quality, complete working dog food range which is made from quality ingredients. 
We want our dogs to thrive not just survive, and with our range of foods there is something to suit everyone's dog.

Supplying Clothing, embroidery and specialist print (on Dog Coats, Jackets etc)
Here at The Funky Peach we pride ourselves on offering the best service we possibly can to our customers, and this is obvious with our continued growth and from the positive feedback we receive daily. Despite the "funny" name we are extremely passionate about high standards in both the staff we work with and most importantly our finished product. Our professionalism and customer service is second to none.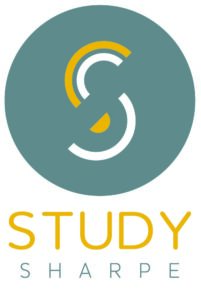 In the last few years Study Sharpe has developed a range of courses that are designed to educate organisations on how to provide accessible workplaces and adopt a Deaf friendly environment, enabling staff and management to become Deaf Aware and are able to effectively communicate in BSL at an introductory level with their Deaf employees and clients/customers.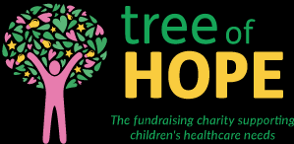 Tree of Hope is the crowdfunding charity that helps children and young people with a disability or illness by supporting their families to raise the money they need to pay for specialist care that is not freely available through the UK healthcare system.
HOPE HTS & AOK RUCKSACK APPEAL

To date, Hope has helped over 1800 vulnerable adults into safe, supported accommodation.
With our A OK Rucksack appeal we delivered over 600 packs of essential items to those affected by homelessness.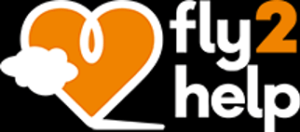 Fly2help is an aviation charity dedicated to raising the spirits of people, young and old, living in difficult personal situations and inspiring young people as they consider their future lives.  Founded by pilots, our Air Smiles Days and Aim High education programme take everything that is exhilarating about flying and uses it to do something extraordinary.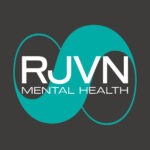 We have our fingertips on the pulse of the hottest and most relevant issues in Mental Health, well-being and recovery.